Seatbelt Warning Light
All Symbols
The seat belt warning light is one of the more important warning symbols on the dashboard of a vehicle. The purpose of the warning symbol is to let passengers know that seat belts are not in use or improperly fastened. company_name tells customers if the seat belt warning light is present when seat belts are properly fastened to schedule an appointment to have this very important vehicle safety feature inspected and repaired if necessary.
Chester County Transmissions
2343 E. Lincoln Highway, Coatesville, PA
Driving Directions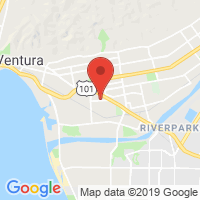 Weekdays:
8:00 AM to 5:00 PM
Closed Weekends
Special Offers
FREE
Check Engine Light Offer
Check Engine Light On? Get a Free Inspection!
$100 OFF
Transmission Rebuild Offer
Save $100 off any Transmission Rebuild
10% off up to $100.00
Attention Veterans!! 10% off ANY service or repair!
10% Off all severices or repairs up to 100.00
10% off up to $50.00
10% off any non-transmission service up to $50.00
NAPA Auto Care Center 25.00/50.00 Visa Gift Card Rebate!
Cost Cutting Offers

Ask the Experts

Get To Know Your Vehicle